Your product is only as good as the ingredients used to produce it.
Our mission is to Provide you with quality products at affordable prices.
Try our Skin-Safe Fragrance oils are 100% concentrates and can be used in soaps, candles, diffusers, potpourri, and other applications.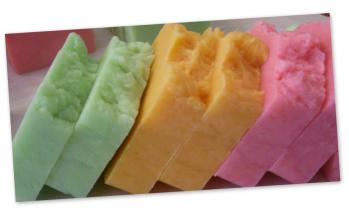 The quality of Petunia Farms Handmade soap is a perfect example of a superior product made with superior ingredients. Each and every bar is made with the finer oils and butters and with the intention of producing a very high quality, luxury, handmade soap. There are quite a few differences between handmade soap and commercially made soap. The kind of oils used in our soap is the first big difference. Olive oil is our main ingredient, along with Shea butter, Cocoa Butter, Babassu , Avocado, Jojoba and Argan. Remember Skin Care starts in the Shower.